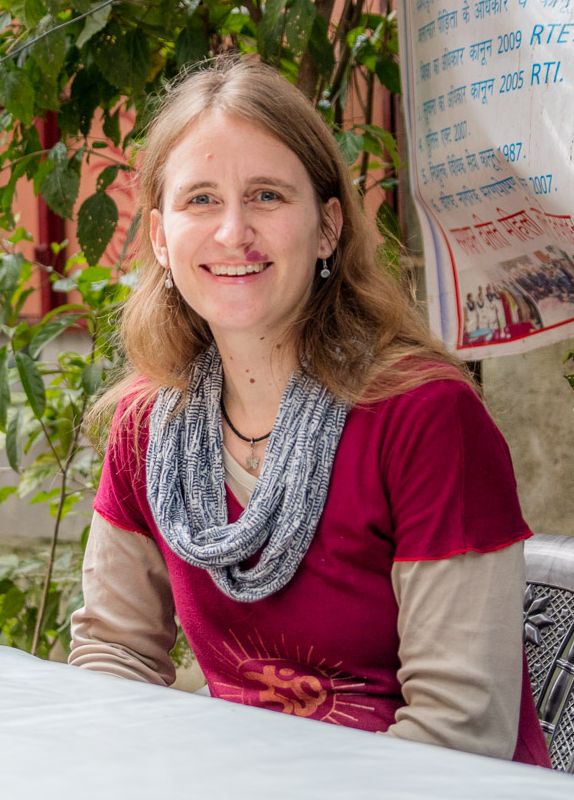 If you want to become rich, start giving. Giving makes you rich, holding on poor.
Use every opportunity to share and to give love.
Dear friends and strangers,
I have just come back from a deeply moving short visit to Renu and her girls in the north of India. It was one of the most touching, shocking and, nevertheless, also beautiful weeks of my life: being together with my dear soul mate Renu and experiencing her work first-hand is a gift.
As a lawyer, social worker and women's rights campaigner, Renu is fully committed to supporting victims of sexual violence. The girls and women have suffered traumatic events, endured cruelties beyond my imagination – and I have seen a lot…
It is not easy for me to ask for your support, but this is not about me, and it is urgent - and so this is an urgent appeal for help; please share it with people who have something to spare and would like to invest this something in a meaningful way – in a better, more just world.
Renu shelters victims of group rapes, rescues young women from cruel and violent relationships, she works in slums, saves girls "without identity" from certain death after they have been abused for hours by prominent politicians at secret pleasure parties. Renu rescues children from forced prostitution and gives a voice to girls whom their tormentors want to silence.
50 young women find refuge in her crisis intervention centre "Samadhan". They stay there for up to five years. They do not only receive trauma therapy and support during their legal proceedings but also education, predominantly in the legal field, so that victims can one day become lawyers who stand up for the rights of other women. Renu's work has already brought about approx. 1,700 certified woman lawyers.

Up to now, the fifty-three year old woman has always been able to come up with the current costs herself, but now the rent for the next 25 years is due. Thanks to the dedicated Heartkids donors, a down payment of 15,000 euros could be made in January, and since then we have received further donations. A big THANK YOU to all donors. Your help touched me deeply, and, due to the down payment, the "birds", as Renu affectionately calls her girls, still have a nest to shelter them today.
But WE STILL LACK 30,000 euros that need to be payed to the house owner in Dehradun by end of April: this means we need 300 x 100 euros or 3,000 x 10 euros!
To add weight to his threat to end Renu's mission in this building, the lawyer of the landlord has already closed one floor, and thirty girls are urgently waiting for accommodation. It was so sad to see this locked door.

There is no chance of finding another home for this extraordinary project, because it has too many enemies. Unfortunately, male violence is an integral part of daily life in India, and women who fight back are perceived as a threat. Thus, the opponents of the project use all available means to stop the work: Renu's father was murdered by her opponents, her husband kidnapped; she herself was beaten into a coma – but all that cannot stop her. All the suffering she experiences does not break her or make her bitter – she thrives on it and continues to follow her path courageously. For her protégés. For justice. For the love of India's daughters.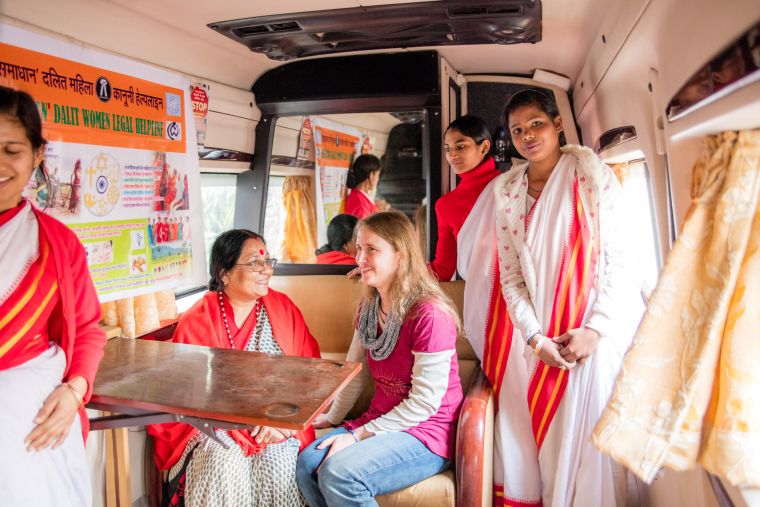 PLEASE help Renu together with Heartkids e.V. so that she can continue her unparalleled mission. All donations will be used 100 per cent for paying the rent to the landlord. Donation receipts will be issued by me personally (provided a postal address is given).
Pictures of my visit to the project can be found here:
If you have further questions, please do not hesitate to contact me: This email address is being protected from spambots. You need JavaScript enabled to view it.
I would appreciate it very much if you could tell friends, acquaintances and companies of this project or establish contact with the media so that I can have a platform for this important issue.
Thank you from the bottom of my heart for your support, in whatever form it may come!
All the best,
Judith Retz
(Founder and chairwomen of Heartkids e.V. (registered association))
Please make donations to our GLS account, with "Renu" as the reference:
Account holder: Heartkids e.V.
Account number: 79 23 501 200
Bank transfer code: 430 609 67
IBAN: DE38 4306 0967 7923 5012 00
BIC: GENODEM1GLS
Or via PAYPAL:
Photos (by Richard Dvořák):
1. Renu and Judith on their way to a slum
2. Girls in the slums are not registered and, therefore, "fair game" child traffickers
3. Victims become survivors who, as woman lawyers, stand up for women's rights
4. The women's shelter, a "fortress" providing refuge from further external attacks
5. Judith talking to Renu and her protégés