"It may be important to great thinkers to examine the world, to explain and despise it. But I think it is only important to love the world, not to despise it, not for us to hate each other, but to be able to regard the world and ourselves and all beings with love, admiration and respect."
(Hermann Hesse, Siddharta)
Dear friends of Heartkids,
It is the beginning of June and finally, here comes the first Heartkids newsletter of 2012. You had to wait quite a long time for it ...
After returning from India I became very ill so initially I had to focus on getting well again – but now I am happy to set to work again for my Heartkids with new energy.
There is a lot of news:
We are currently in the process of buying land and have thus come an important step closer to achieving our dream of building a "Heartkids Girls Home". The Heartkids Home is bursting at the seams. This is the reason why we are so happy that we will be able to open a facility only for girls in the new future.
In everything I do I carry my beloved Gita deep in my heart. Gita was among the first Heartkids (Heartkids-Center Tiruvannamalai) and she died last winter of a serious tuberculosis infection. Gita is a victim of the attitude deeply rooted in India that it is not worth safeguarding the health of a girl. Even though we here at Heartkids had been working for years for her recovery, in the end we could not win this "battle" against the existing social structures.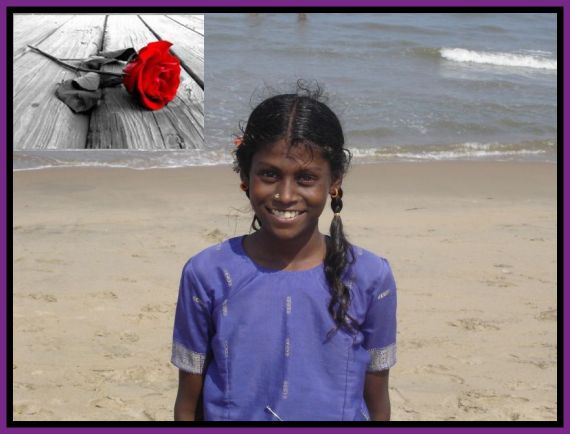 Gita's life and death have moved me deeply and opened my eyes once again for the situation of girls and women in India, thus, we want to put greater focus on supporting them in the future.
In India, there are still approx. 5,000 dowry killings recorded every year and more than 150,000 women die during or shortly after giving birth. This is also due to early childbearing. In particular in rural areas, girls are often married at 15. I am repeatedly faced with such cases within the framework my work. Especially when a girl falls in love with a man belonging to another caste, this is a reason for the parents to marry their daughter to a husband selected by them.
By founding a Heartkids Girls Home we want to concentrate more on girls and their training and accompany them on their way to an independent and dignified life. Your donations towards this cause are, of course, greatly appreciated.
We cannot change the Indian society overnight, but we can create rays of hope on a small scale and thus serve as an example to others.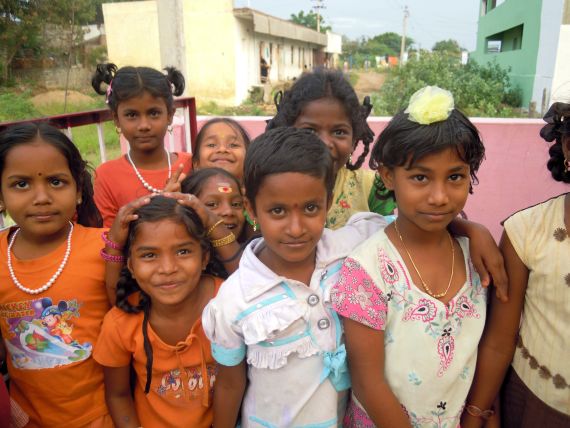 A great number of girls and women are attending our Education Center. The seamstresses of our first class have already made their "masterpieces". They did not only tailor and sew the traditional women's clothing (Chudidar) but also embroider it by hand.
Now, at the beginning of the school year, the women will learn how to make school uniforms and then, in August, they will leave the Center with their own sewing machines and hopefully go on to living an independent life.
The demand for this course is so great that we will start the next one already this month. Moreover, there are currently three computer courses ongoing each day in which girls can acquire basic computer knowledge.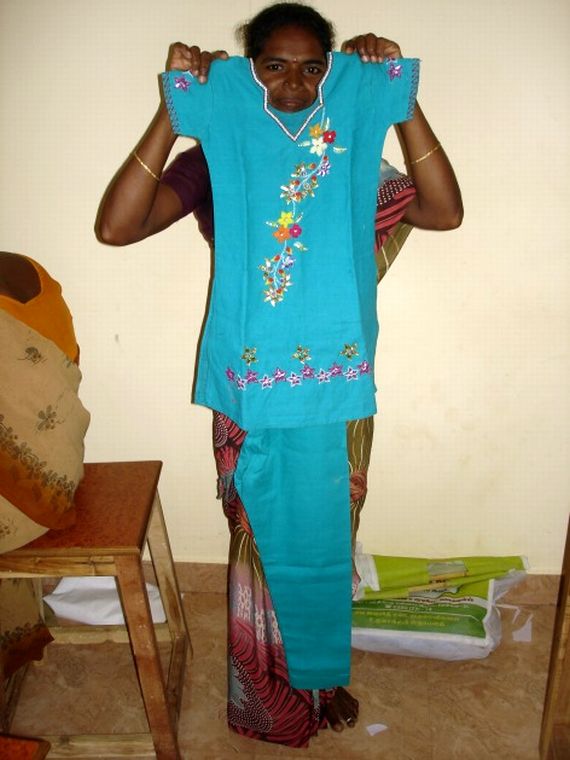 A few days ago, the five students from the Heartkids Home who are graduating from high school received their results and all of them passed. Together, we are now looking for suitable study programmes for the four girls and one boy. We will continue to support them until they are ready to fly the nest and able to stand on their own feet ;-).
We are so proud of you Jaya, Kalpana, Parameshwari, Satish and Tamilselvi.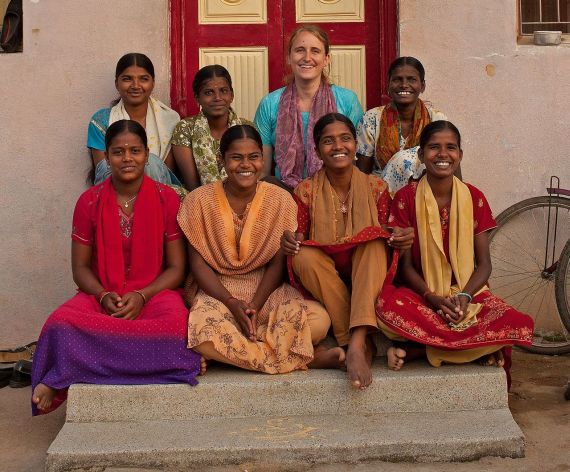 If you would like to support us without opening your purse you can now click on the following link before shopping online; from the site you are then redirected via Heartkids to the respective shop and we automatically receive a commission. This only takes three seconds and it is not necessary to register.
Please click here for more information!
If you would like to support Heartkids with the contents of your purse Grinsen, you can do so, as always, by making a donation to our donation account (see below) and via PAYPAL.
Heartkids e.V. is, and will remain, a great miracle. When I founded the association during my years of study eight years ago, I would not have dared to dream what would develop one day with your help. It is a great gift to our kids – and I deliberately write OUR kids as we all together are responsible for our planet and its small and big citizens. So, a big thank you to all those involved – without you we could not carry out our projects.
With all my heart, I wish you all a wonderful time.
All the best,
Judith Retz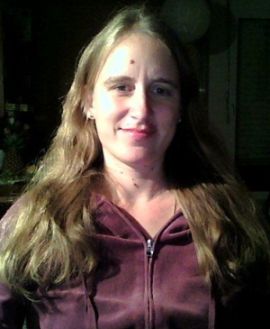 *************
Heartkids e.V:
Account Number : 12215955
BANK TRANSFER CODE: 68050101 (Sparkasse Freiburg)
If you are transferring money from abroad, please use the international bank account as following:
IBAN: DE15 6805 0101 0012 215955
SWIFT: FRSPDE66