We can do no great things, only small things with great love.
(Mother Teresa)

Dear friends of Heartkids,
Greetings from the monsoon. As we have had very little rain until now, we are grateful for every single drop that falls into the wells and lakes. You only appreciate how vital water is when you are in a dry country.
At the moment I am sitting on the flat roof of the Heartkids Home and listen to the cheerful children's laughter from below. It is wonderful to hear our sixty kids play and run around happily. I can also hear the gentle splashing of the midday washing-up-water and the three-week old calf (with a heart on its forehead, of course) mooing for its mother.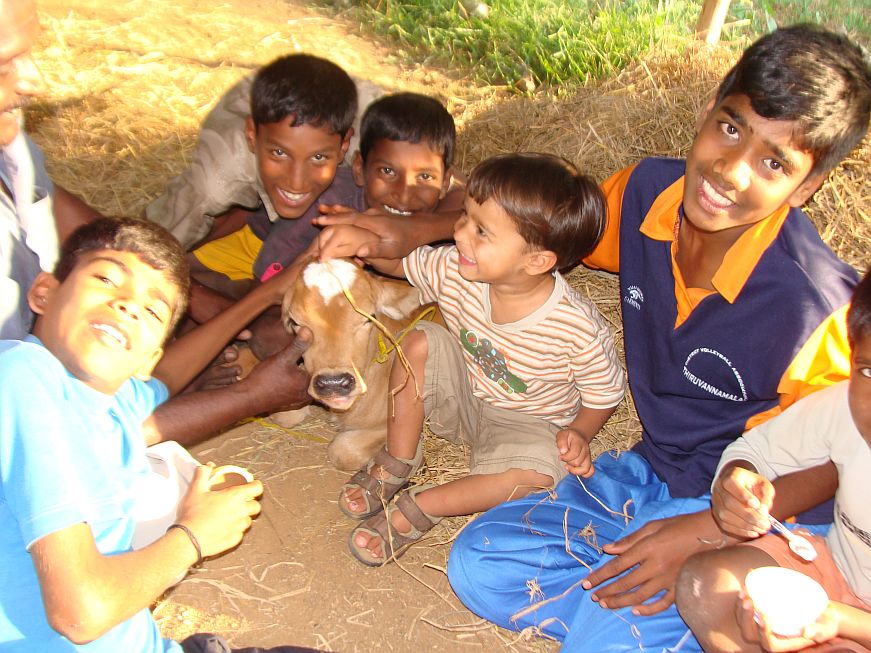 We got back to India safely. I was very moved by the colourful and rapturous welcome – it was so touching so see how much everybody here appreciates the work done by Heartkids. I am lucky to be able to experience the gratefulness right here in person, but I am only a small piece in the Heartkids structure and for this reason I would like to use this opportunity to forward the "thanks" directly to you all because without our devoted supporters all this would not be possible. Only together we can make Heartkids flourish: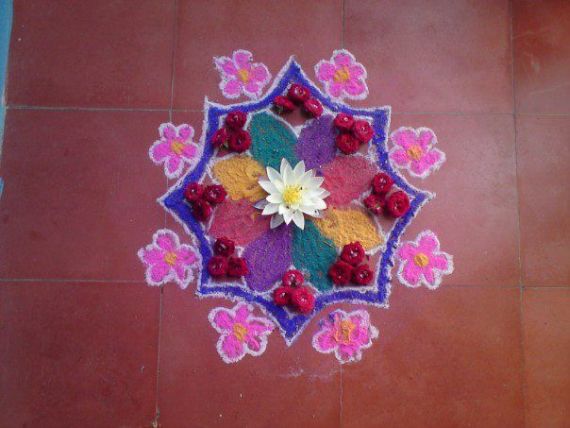 Mandala in front of the Education Center to welcome us back home
Currently, there are 22 little girls and boys in the kindergarten at the Kidscenter Tiruvannamalai. The kids are currently enjoying not only the loving care of our Indian staff but also of our two interns from Germany.
In the evenings, our gang of 150 bubbly students charges into the rooms where they are tutored and receive further support in various areas.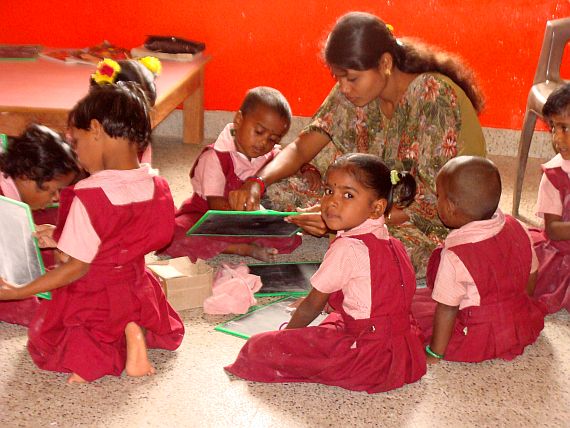 Our teacher Prema with her students
Unfortunately, violence is commonplace of the daily lives of these children. That is why it is even more important for them to be able to get away from their bleak everyday lives for a few hours every day and experience loving attention.
Sometimes it seems to me as if the parents "needed" to take their frustration and despair at their hard life out on their children and that is not always easy to bear.
We at Heartkids can make a contribution to making the lives of the families we support easier but there are things which will probably only change slowly over the course of generations.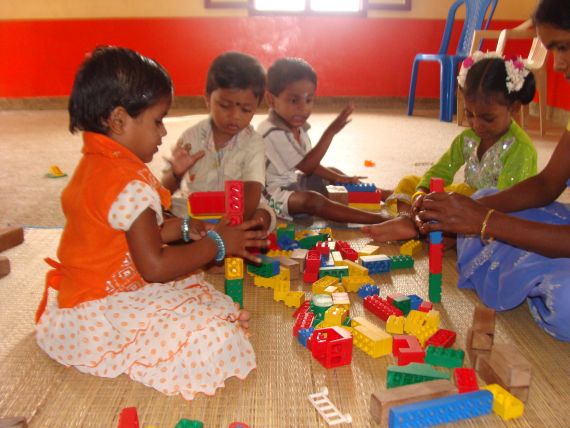 Our little ones
A few days ago, I talked with 13-year-old Kausalya – a delicate girl who in Germany I probably would have taken to be 9 years old. She told me that her mother had been ill a lot during the last few weeks and that she had had to work in her stead as a household servant – for a tourist from Germany... She had tears in her eyes while she told me all this and it is so obvious how much she longs for an untroubled life.
In our "Tribal Kidscenter" with the native Indians we also have to fight time and again to ensure that the girls do not have to leave school early to slave away as servant for rich families for scant wages.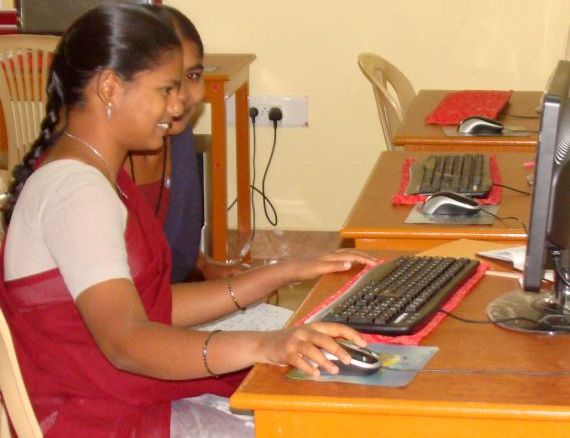 Student working on a computer
We are therefore all the happier to support quite a few of "our" girls in getting a college education, thus saving them from such a life. The longer education also prevents the girls from being married off early.
The same is true for the girls and young women who every day attend our Education Center, which was opened in February. The Center has proved its worth and is attended by more than 30 enthusiastic women every day. Prior to the beginning of their training, some of the women eked out such a miserable existence in their huts that I would not have dared to dream that they would enjoy to learn to tailor clothes so much.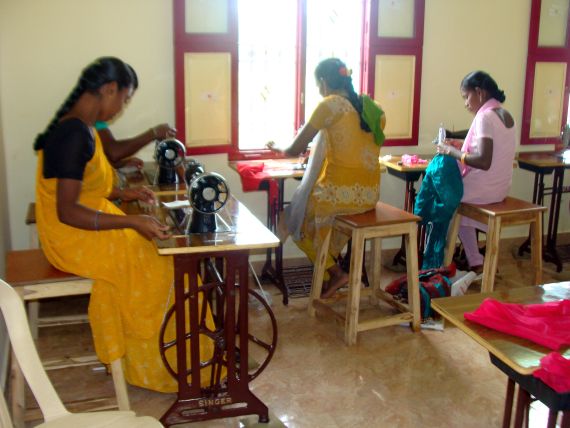 The tailoresses to be
THANK YOU
In the name of our kids, I wholeheartedly thank everyone who has contributed for the successful Heartkids year 2011 and wish you all a relaxed and peaceful holiday season and, of course, a merry Christmas.
Judith Retz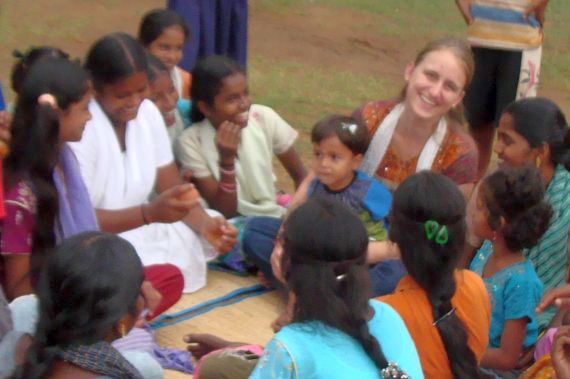 HEARTKIDS' ACCOUNT
Heartkids e.V:
Account Number : 12215955
BANK TRANSFER CODE: 68050101 (Sparkasse Freiburg)
If you are transferring money from abroad, please use the international bank account as following:
IBAN: DE15 6805 0101 0012 215955
SWIFT: FRSPDE66